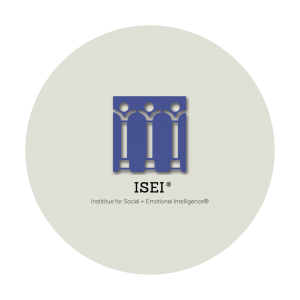 ISEI (Institute for Social and Emotional Intelligence)
The gift of diving into your SQ (Social Intelligence) and EQ (Emotional Intelligence) is a new way of seeing and interacting with the world around you. So often in your work world, you find yourself in a transition from what you have mastered to the role of leading others, and the more you grow, the more leading you will find yourself doing. These times of growth call for new skills and access to new ways of being. The inner journey to that SQEQ will be rich, dynamic, and often challenging. On the other side, you and those around you will reap some amazing benefits that were not available to you prior. 
I use a tool from the Institute for Social and Emotional Intelligence (ISEI) that will pull in 26 competencies that will help you focus on where to spend your time and energy. The great news is that SQ and EQ are muscles you can build, so everyone that does the work yields the benefits. 
THE SOCIAL + EMOTIONAL INTELLIGENCE PROFILE (SEIP)® – SELF VERSION
The Social + Emotional Intelligence Profile (SEIP)® is the most comprehensive, statistically-reliable, scientifically-validated instrument on the market today. Based on over 10 years of research, the SEIP® identifies an individual's social and emotional intelligence strengths and development opportunities. View the SEIP® Reliability and Validity Report
Based on the latest research in the field of social and emotional intelligence, the SEIP® four-quadrant model is the model used in 75 percent of Fortune 500 companies today.
The SEIP® measures the 26 competencies identified as critical in socially and emotionally intelligent individuals, families, teams, and organizations. View the Four Quadrant Model Here
In addition to identifying areas of strength and areas for improvement, the instrument provides detailed descriptions of emotionally and socially intelligent behaviors when present and when lacking, as well as extensive suggestions for development, helpful for coaches, HR professionals and the individual receiving the results.
The 78-item SEIP® is available online as both a self-report and 360 multi-rater format. Three versions are available: Adult, Youth (for ages 11 – 18), and Workplace (which uses business language).
All reports are administered online, and results are immediately available to view online or download in PDF format. For teams and organizations, we will also provide, if needed, a team report on the strengths and development needs, so that training dollars can be directed to target the areas that most needed, at no additional cost.
THE SOCIAL + EMOTIONAL INTELLIGENCE PROFILE (SEIP)® IS:
Based on the leading model of emotional intelligence and social and emotional intelligence in use today, a model used by over 75% of Fortune 500 companies
Highly accurate, valid and reliable – in fact, the 3rd party evaluation team stated the SEIP® is "the most valid and reliable instrument we've seen in over 8 years of doing this work!"
Quick, easy to use and understand (administered electronically)
Delivered in a beautiful, full-color assessment report to present to your clients
Evidence-based, developed using the latest Social + Emotional Intelligence research, in development for over 10 years by Dr. Laura Belsten
IN ADDITION, THE SEIP®:
Measures both social AND emotional intelligence (not just EI as some instruments do)
Is the most comprehensive Social + Emotional Intelligence® instrument on the market, measuring 26 relevant and distinct social and emotional intelligence competencies
Describes in behavioral terms what it looks like when an individual has the social and emotional intelligence skills and when they don't
Provides developmental suggestions for coaches AND the individual being coached, including actions steps and plans
Is available in two editions: self-scoring and as a 360 multi-rater assessment and in three versions: Work, Adult, and Youth*
BENEFITS OF USING THE SEIP®:
Easy to administer (easy access to the instrument, easy to follow instructions)
Minimal time investment to administer and to take the assessment (takes 10 – 15 minutes to take the assessment, and results are available immediately upon completion)
Inexpensive
Comes with a complete suite of tools and resources to support learning, development, and growth in social and emotional intelligence
Assessment has high statistical reliability and validity; unparalleled product integrity
CREATE A LIFE THAT HAPPENS BECAUSE OF YOU.
Not one that happens to you. Join my mailing list for tools and opportunities that help you live the life you're meant to.
Everything you need—nothing you don't.
By filling out this form, you consent to receive information from this website directly to you.