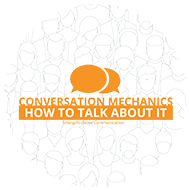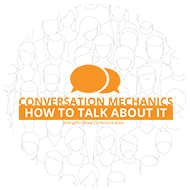 We use real world issues you are working through in your organization. We can also adapt it to any other assessment or culture tools you may have in your organization.  It is made to be nimble by design. We have delivered it in 4 ½ sessions (minimizing time away from work for large chunks), 2.5 days straight, and even leveraged virtual resources for parts. We are here to make communication work for you, where you are.
How to Create an Accountable Culture by Design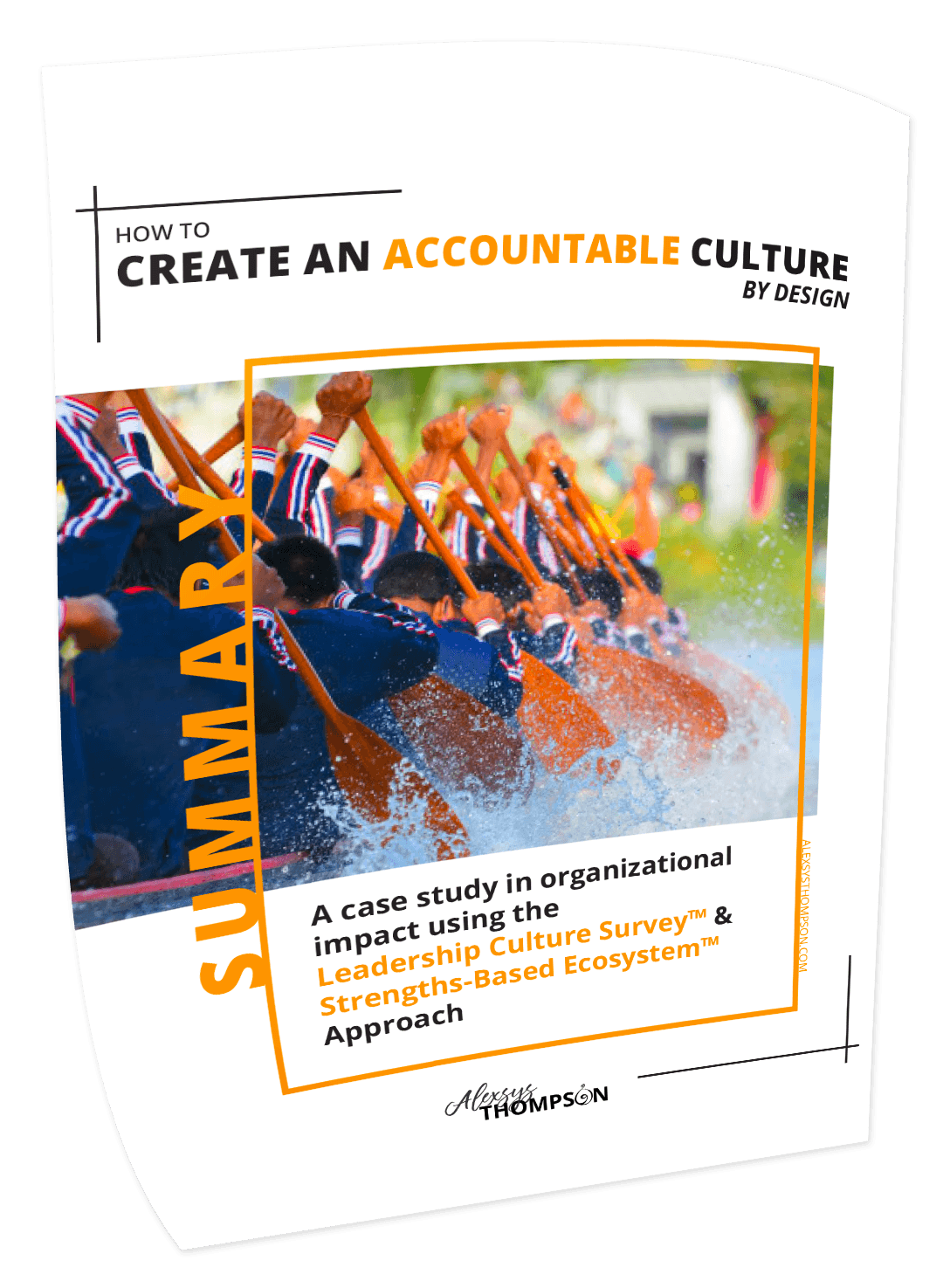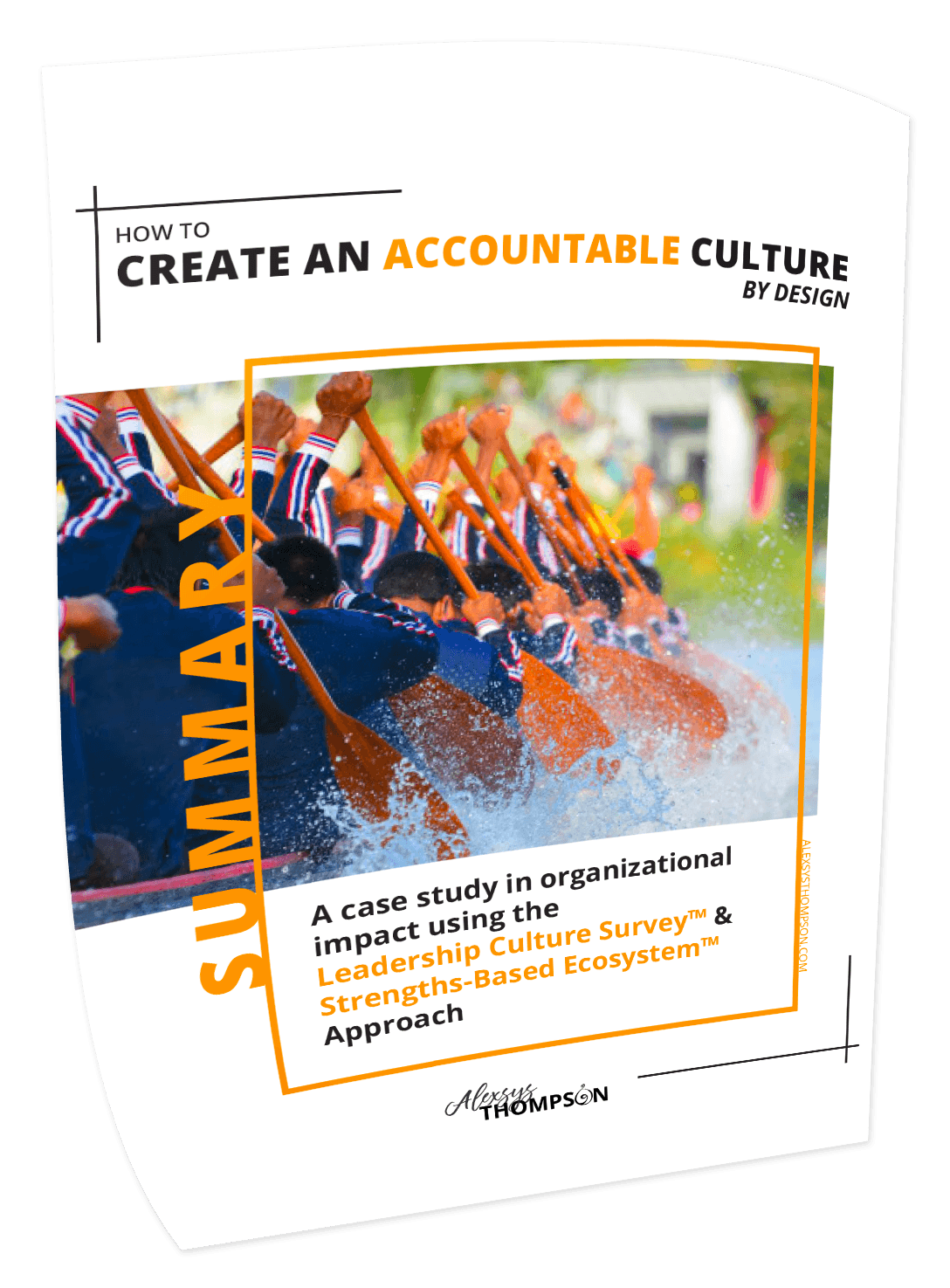 WHO SHOULD READ THIS?
Anyone who answers "Yes" to the following questions:
• Do you have a newly promoted leader?
• Disgruntled and vocal workforce?
• Managing a team through change?
• Need to improve metrics?
This is the story of a leader who took on the challenge of developing a culture by design to improve employee engagement, which resulted in better performance and increased revenue.
How to Talk About It" provides a comprehensive and easy to follow road-map for having productive and effective conversations.
— Luis Morejon, National Learning and Organizational Development Manager, Keuhne & Nagel
Participating in "How to Talk About It" provided me with a deeper understanding of my strengths and how I can more effectively handle difficult scenarios and engage in productive dialogue in both my personal or professional life.
— Jacob Adams, Symposium Manager, Technical Activities, NACE International

ARE YOU IN A WORK ENVIRONMENT WHERE COMMUNICATING EFFECTIVELY WITH OTHER PEOPLE HAS A LARGE IMPACT ON THE SUCCESS OF YOUR DAY?
WE UNDERSTAND YOUR CHALLENGE.
Communication is just talking, right? How hard can it be? Well…VERY!
86% of people believe ineffective communication or lack of collaboration cause workplace failures.*
We face more challenges than we realize in our exchanges with others; what you meant and how you came across can be two very different things that are at odds with each other.
We've all been there, and it's a difficult place to be. It can feel like no matter what we do, we can't break through the barriers.
WE'VE CREATED YOUR SOLUTION.
Yes, there is hope! Communication is so much more than just saying words; it's exchanging meaningful information and producing a result from that exchange. It means ensuring the team is aligned with the right goals.
In fact, 97% agree a lack of alignment within a team directly impacts their results.*
We've developed a Strengths-Based Communication course called How to Talk About It to help you and your team achieve more than you ever dreamed possible.
By blending StrengthsFinder methodology with an effective communication model, How to Talk About It helps your team create a safe environment and develop the skills necessary to tackle tough conversations when results are on the line, at all levels, about anything!
WHO SHOULD TAKE OUR CONVERSATION MECHANICS COURSE?
This course has been designed for groups of 15 people or more. They can all be members of your team, or members of other teams. We've found having a minimum group size of fifteen enriches the learning experience; the more perspectives and experiences in the room, the more each individual benefits!
If you're still wondering if How to Talk About It is for you and your team, ask yourself this:
Am I a human that communicates with other humans? Are the rest of my team?
If the answer is yes, then this course is for you!

Tough Conversations
Communication often breaks down when it's most important. High risk, results-oriented conversations are the exchanges we need to be the most proficient in, and tend not to be.

No one likes a pointless meeting. Meaningful conversations align individuals with the team goal and produce tangible takeaways everyone is accountable for and can act on.

By having meaningful conversations when stakes are high, you and your team gain a competitive advantage by becoming results-oriented, rather than problem-focused. You'll hit your goals and so much more!
CREATE A LIFE THAT HAPPENS BECAUSE OF YOU.
Not one that happens to you. Join my mailing list for tools and opportunities that help you live the life you're meant to.
Everything you need—nothing you don't.
By filling out this form, you consent to receive information from this website directly to you.