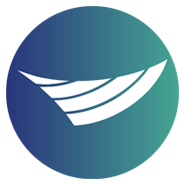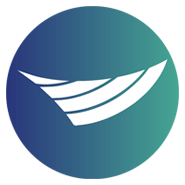 Better Conversations Every Day
CHALLENGE
Do these organizational pain-points sound familiar to you?
How can we:
• Manage performance more effectively day-to-day?
• Communicate with a multi-generational workforce?
• Engage and retain our talent?
• Become more agile and make better decisions?
• Move away from command and control leadership?
The solution begins with better conversations every day, from the front desk to the corner office.
SOLUTION
Coaching Skills for Every Employee in Your Organization
Better Conversations Every Day is a one-day experience that provides coaching skills across your entire organization. Micro-learning assets, workshop kits and evaluation tools are available to sustain the learning. Our approach is culture change, not manager training. More powerful than strategy and more persistent than vision, the culture of your organization either enables sustainable performance or subverts it. Your culture can be the key differentiator that beats the competition.
Shifting from thinking about coaching as a service targeting executives or a skillset for managers, we explore what's possible when individuals at all levels of the organization are impacted by a coaching mindset and practicing a few core behaviors.


CHALLENGE AND SUPPORT WITH FEEDBACK


ESTABLISH NEXT STEPS AND ACCOUNTABILITY
CCL's Better Conversations Every Day approach is simple and engaging. You learn a core skill, practice it with a small group, then give and receive feedback to lock in the learning. And as always with CCL, there's no silly or awkward role play involved.
THE RESULT
Imagine a workforce with the courage and skill to unearth truth, grapple with difficult issues, unlock collaboration, and create liberating space for discovery and action — in real time, while doing real work.
BETTER CONVERSATIONS EVERY DAY WILL HELP YOUR ORGANIZATION:
• Act with greater agility and resilience
• Address issues with openness and respect
• Engage effectively in ongoing performance discussions
• Create a culture of honest feedback and continual coaching
Real progress on real workplace challenges.
Every participant ready to replicate the result in your workplace.
IN ONE DAY. GUARANTEED!
CREATE A LIFE THAT HAPPENS BECAUSE OF YOU.
Not one that happens to you. Join my mailing list for tools and opportunities that help you live the life you're meant to.
Everything you need—nothing you don't.
By filling out this form, you consent to receive information from this website directly to you.